Women United Networks at Port Charlotte Town Center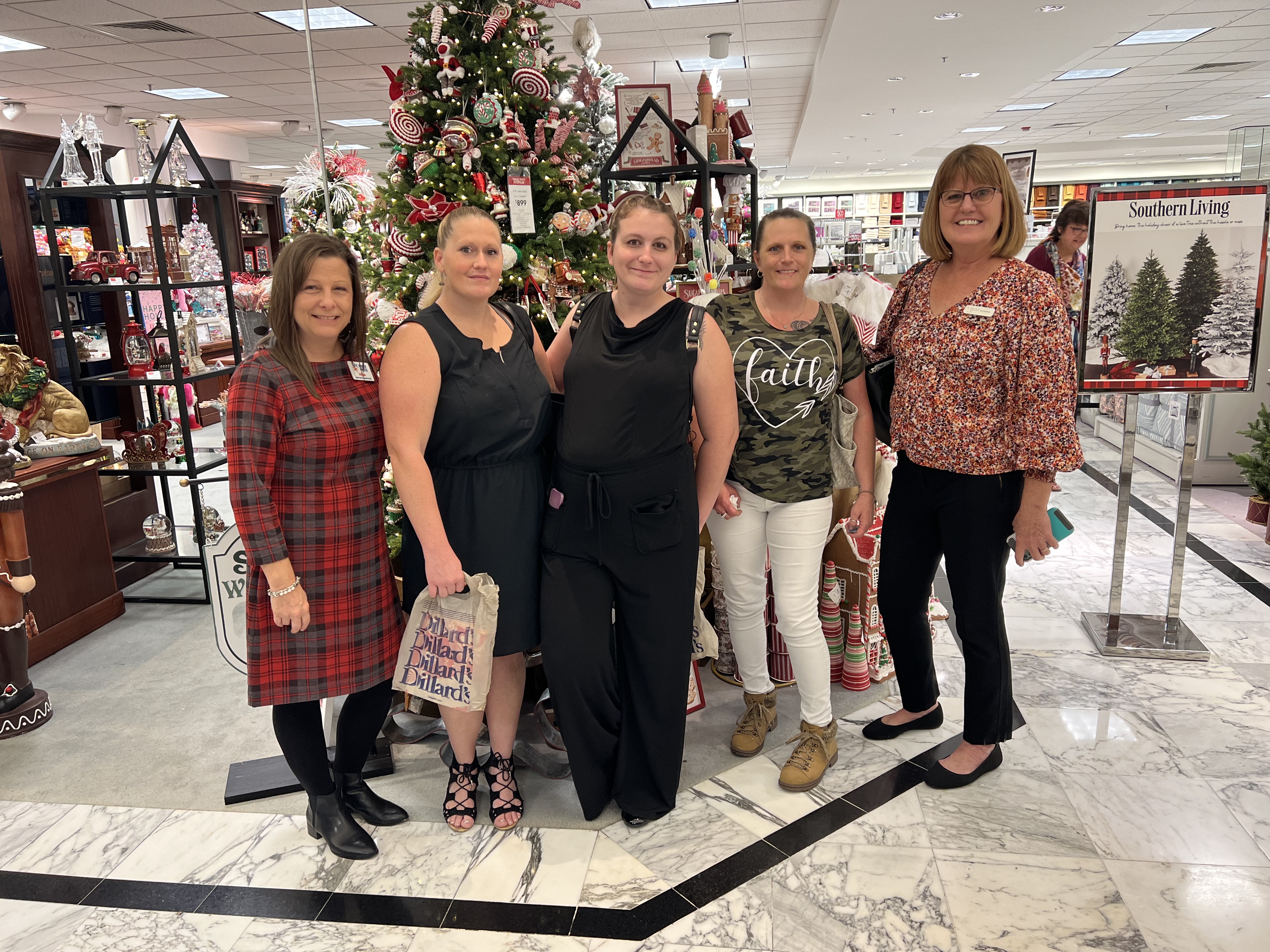 In December 2021, Dillard's Port Charlotte hosted the Women United affinity group of United Way of Charlotte County for their annual holiday gathering.  This was a fun private shopping experience and a great way to visit with friends. Dillard's was so gracious to donate 10% of all purchases back to United Way of Charlotte County which totaled almost $600. These funds will be used to provide educational success, financial stability, and health & wellbeing for our community. 
Traditionally, Women United of Charlotte County hosts its holiday party in the cozy atomospere of a member's home. This year when Max Troutner, Store Manager of Dillard's invited us in for a unique experience, we thought it would be an easy networking event to gather and enjoy each other.  Thank you to our Women United Sponsors: The Bevis Realty Group, ShorePoint Health and WrightWay Emergency Services. 
Women United is a global growing force of 70,000 + women dedicated to creating a world of opportunity - for everyone. Together, we will create lasting change to lift up entire communities.
Save the date, January 25, 2022 for our 6th annual Women United lunch at Carmelo's Italian Ristorante. Tickets will be on sale soon.  Lunch Sponsorships are availble, by clicking here.