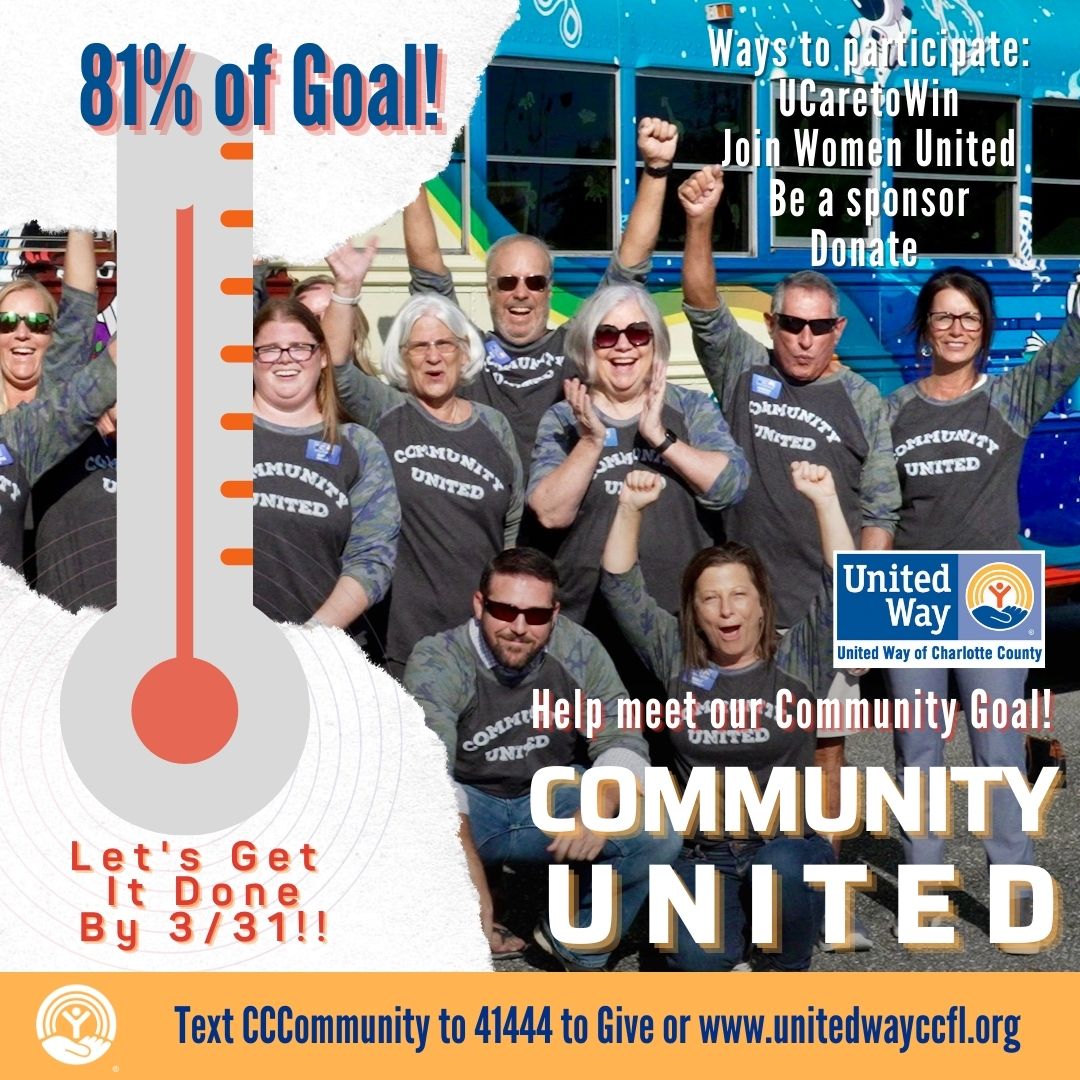 Community United
Your desire to transform local lives has brought the United Way of Charlotte County 2021-2022 campaign to 81% of our goal. We are so grateful for our partners, sponsors, donors and our community who united to get us this far. Your support helps us to move the needle in our fight against poverty in Charlotte County. But to truly call our campaign a success, we need to reach 100% by March 31.
There are many ways you can support our goal of eliminating poverty in Charlotte County. 
United we fight for the health, education, and financial stability of every person in our community. Your continued support is valuable, appreciated, and needed now more than ever.