Publix Associates Inspiring in our Community
by Angie Matthiessen, Executive Director - United Way of Charlotte County
September in most areas is the beginning of Fall. Not so much in Florida. Cooler weather, sweaters, falling leaves, trees changing colors and pumpkin spice are some of the first signs of Fall in many States. For us at United Way of Charlotte County (UWCC), every September also brings the annual campaign with Publix Super Markets.  There was an exception in 2020 and 2021 in which COVID prevented us from visiting with the Associates.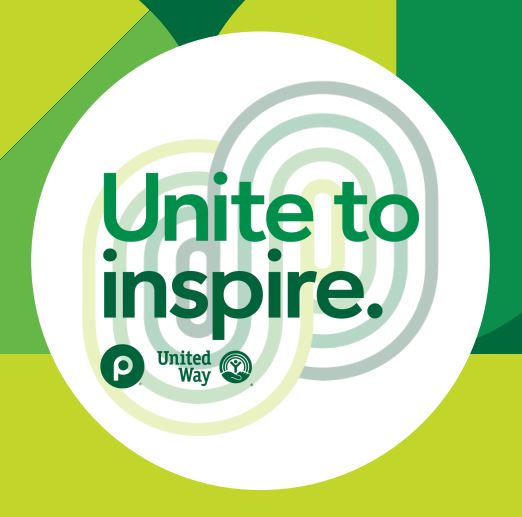 From September 1-17, UWCC staff went into eight stores to meet with over 1,200 Charlotte County Publix Associates. This year, I was unable to go into the stores, but I always remember this time so fondly.  My first year at UWCC, I was in the job just a few weeks when the campaign began. It was an incredible orientation experience to share about our mission and answer their questions. They are serious about understanding the value of their community investments through UWCC. Meeting with Associates who are working hard for their customers is incredibly humbling and inspiring and UWCC is always grateful for this opportunity. 
This year was different because we have all survived two hurricanes. Last year, we had just finished the 2022 Publix Employee Campaign and Hurricane Ian hit a week later.  Now, the Publix Employee Campaign began a mere days after Hurricane Idalia. 
Publix Associates play a huge role in the recovery efforts after a disaster. They work hard to reopen as fast as possible for their community, while many are experiencing hardships, trauma, and loss at home. They continue to serve, smile and are helpful no matter what they may be dealing with outside of work. Publix is that neighborhood marketplace where you get to know your bagger, cashier, deli person, etc. This was Mr. George W. Jenkins, Publix Founder mission and it remains true today.  
For the past six years, Dawn Forlini, Resource Development Associate, has been doing most of the Publix presentations.  "This year," Dawn said, "is so different as many Associates have really been affected by a crisis, one of the recent hurricanes, or inflation.  It is heartbreaking knowing that they are serving their customers with a smile yet struggling at home.  It was great to share with them about the United at Work program, offering hope that we can provide a bit of relief."
Stephanie Lucy, Financial Empowerment Program Manager shared, "While doing presentations, many shared how they were helped, some with tears in their eyes. Some expressed not knowing of our programs and services but wanting to learn more, a few asking about volunteer opportunities as well. A sense of relief or assurance that there is someone out there that cares about them and who they can call on when in need."
"There were so many stories, and I was able to give a few hugs." said Kristen Szych, Development Director. "The story of a Publix Associate who at age 72, lost her husband three years ago and has damages to her condo from Ian. She did not receive enough from her insurance company to pay for the damages. The Associate told me that UWCC was helpful, and she can sleep better knowing that her condo will finally be taken care of."
What better way to show our appreciation, than to provide a streamlined path for them to get assistance when they need it. United at Work is for ALL working employees in Charlotte County who have been affected by a disaster.  It's easy to get help and it's easy to give help.  100% of your donation will go to the United at Work fund to support employees of Charlotte County businesses.  To give or get help, visit: www.unitedwayccfl.org/unitedatwork.
For more information about United Way of Charlotte County's mission:  Mobilizing the power of our community to break the cycle of poverty, please contact Angie Matthiessen, Executive Director. She can be reached at director@unitedwayccfl.org.