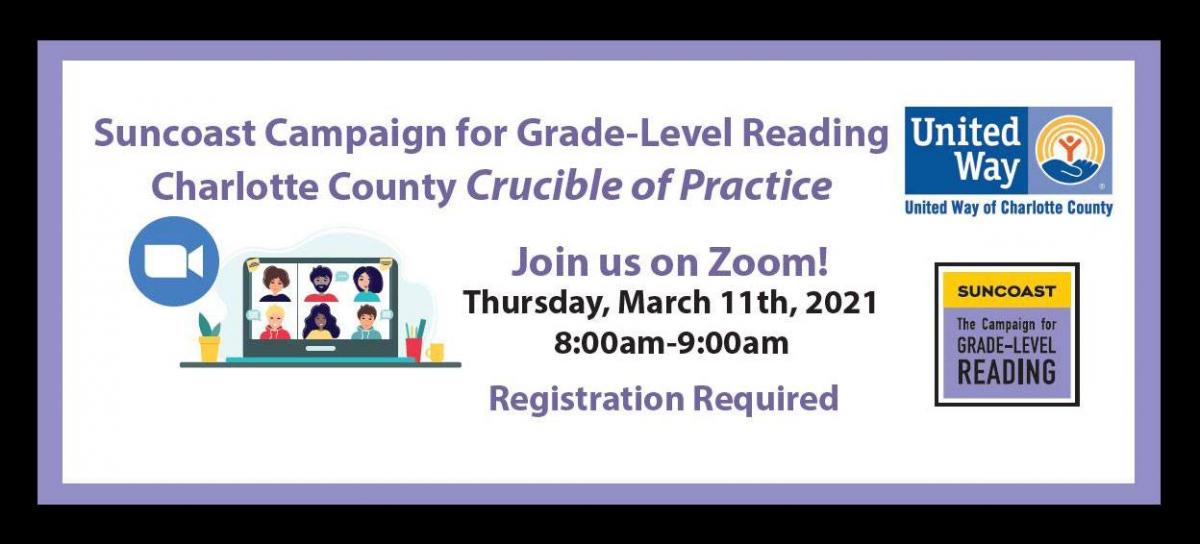 United Way of Charlotte County and the Suncoast Campaign for Grade-Level Reading are excited to invite you to a Crucible of Practice on Thursday, March 11 at 8 a.m.
We welcome you to register for this event that will explore WHY grade-level reading is important, WHAT different sectors in Charlotte County are doing to ensure our children and families are on track, and HOW you can join in! (Check out our guest speakers – you might recognize a name or two…)
Register for the event HERE. Only by working together across all sectors of the community can we truly move the needle on grade-level reading in Charlotte County.
Beth Duda, regional director of Suncoast Campaign for Grade-Level Reading and Angie Matthiessen, Executive Director of United Way of Charlotte County will converse with:
Teri Ashley

Geri Waksler

Kim Amontree

Cara Reynolds

Eva Worden

Sue Sorenson

Elizabeth Sides

Lynn Dorler

Carmel Kisiday

Melissa Nelson